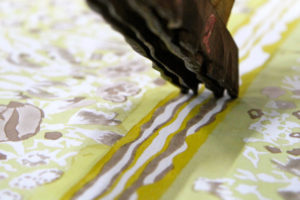 The Couleur Nature design collection is entirely hand block printed in our workshops located in Jaipur, India. By resorting to this traditional form of printing, we contribute towards conserving these traditional know how and skills which are still full of charm and poetry. These traditional techniques are known as 'hand block printing' whereas nowadays printing techniques are more likely to be 'stencil printing' or 'screen printing' or printing with a cylindrical screen.
The woodblocks are made out of teak because of the exceptional density of the wood in which very fine designs can be chiseled. The dyes used meet quality standards for textile printing in both the EU and the US. Natural gum is added to the dyes to increase color fastness.
"I chose hand block printing because of its human dimension and the charm of home made products. It is a very satisfying experience both for the families in the workshops and myself. I see their children grow up and learn from their elders the techniques of hand block printing and all its little secrets. Every handmade object is unique which is quite fascinating. Its spell is ever lasting and I am always amazed by the printing process which works like magic. It's as if every piece of cloth had its own soul..."
This traditional printing technique was introduced into Europe during the 17th-18th century. Amongst the many manufactories that were set up at the time one of the most well known belonged to M. Oberkampf , who established it in 1760 in Jouy-en-Josas, close to the famous château of Versailles. This explains the origin of the name« la Toile de Jouy » for printed fabrics.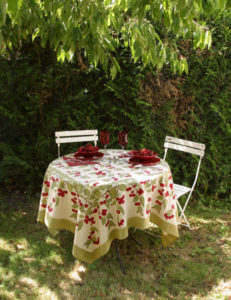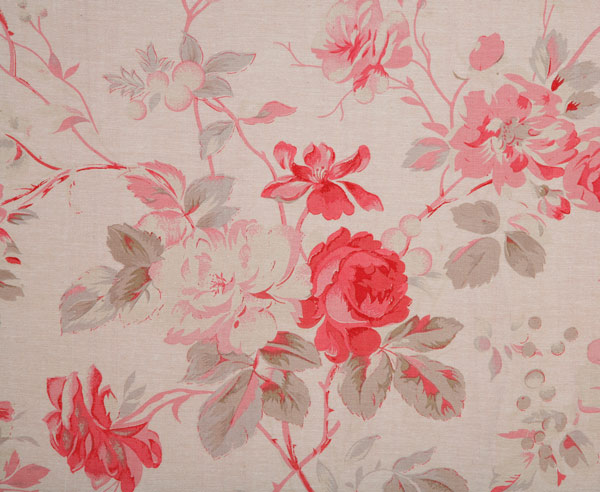 Couleur Nature Care
CARE:
- Machine wash at 40°C
- Modern dyes that meet EU and US safety and environmental standards
- Fabrics are already pre-washed
- Do not use with washing products containing bleach
- Can be tumble dried
ISO-free European standard color dye (without heavy metals)